Students of Pillai HOC Polytechnic spend a day with special children
The students of Pillai HOC Polytechnic, undertook the unique sensitization of the youth towards the special needs of the special children and they spent a day with the students of Datar Institute for Special Education and Human Activities on 25th September, 2012, situated at Rasayani Road, Village Kasalkhand, Panvel near the famous Shukla Shiv Mandir with the tallest idol of Lord Hanuman.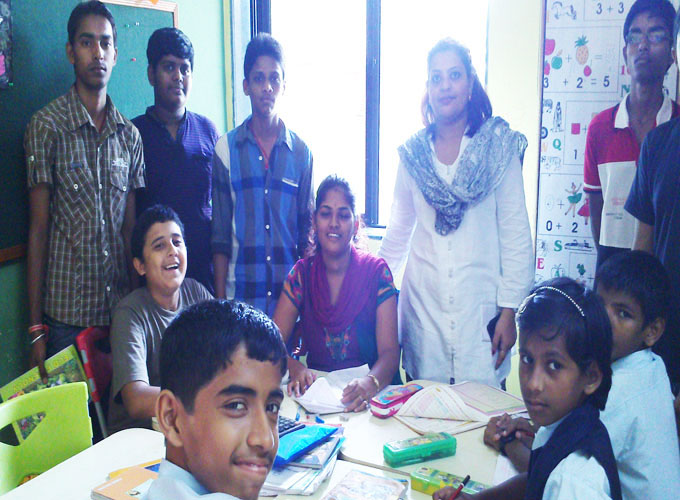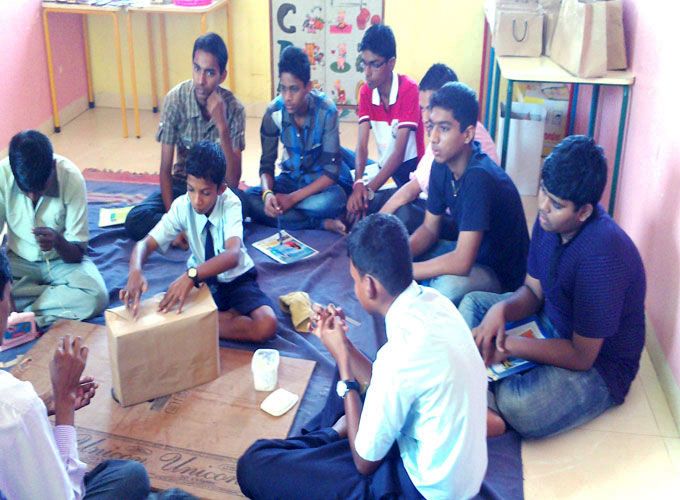 It was quite an enlightening and learning experience for the 28 teenage students to share a day with the Day Scholars and Hostel Inmates of the DATAR INSTITUTE. The students played colourful Holi and enjoyed Sketching along with the special children, colorful Tattoo-making on the forearms and wrists of the special kids, distribution of chocolates and a special lunch of hot pav-bhaji, was relished by the students and the kids both alike. A special monetary contribution made from the pocket money of the polytechnic students of around Rs. 4,000/- was given to the children.