Pillai HOC College of Engineering and Technology – Diploma Section is approved by the All India Council for Technical Education (AICTE) and the Directorate of Technical Education (DTE); recognised by the Government of Maharashtra; and affiliated to the Maharashtra State Board of Technical Education (MSBTE).
Pillai HOC College of Engineering and Technology – Diploma Section is a front runner in the field of technical education in and around Rasayani and Navi Mumbai. It has grown by leaps and bounds within a small period of time since its inception in the year 2009. Our result speaks in volumes. It imparts holistic knowledge and put emphasis on overall development of a student. Here the students are not merely taught but they are nurtured with good ethos and ethics. Campus is well-equipped with the state-of-the-art facilities and infrastructure with Wi-Fi enabled campus, stack with numerous books available on each and every subject with digital library and separate reading / discussion rooms.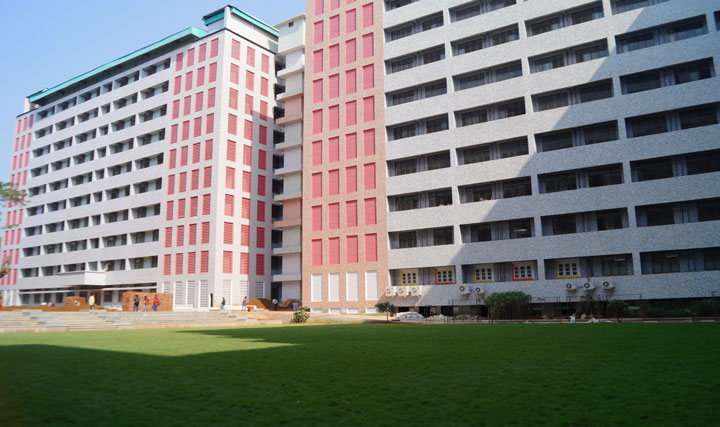 The lush green and leafy campus amidst the flora and fauna, with adjoining a dedicated sports ground add to its charm. Besides academic rigor, the importance is given on extracurricular activities organized at institute level and students are encouraged to participate in various state and intra college level competitions. To hone the skills on soft skills, debating, elocution and personality development events are organized on regular basis. To unleash the potential and hidden talent of a student a readymade platform is made available to showcase their personality traits through singing, dancing and dramatic activities which take place at every cultural event.
College also provides bus facility from Panvel, Khanda Colony, Khopoli, Uran, Pen, Karjat, Kalamboli, Kamothe and Alibag. The college timings are 9:00 a.m. to 4:45 p.m.
To develop professional engineers with respect for the environment and make them responsible citizens in technological development both from an Indian and Global perspective. This objective is fulfilled through quality education, practical training and interaction with industries and social organizations.
Pillai HOC College of Engineering and Technology – Diploma Section will educate and train Engineering Diploma, a diverse population of students who are academically prepared to benefit from the Institute's infrastructure and experience, to become responsible professionals in technical arena. It will further attract, develop and retain dedicated, excellent teachers, scholars and professionals from diverse backgrounds whose work gives them visibility beyond the classroom and who are committed to making a significant difference in the lives of their students and the community.
Education for all
To provide quality education
To develop competitive engineers, enabling them to be successful in the job market
To develop individual as student's personality